Dentist - Tannersville
2796 Route 611 P.O. Box 485
Tannersville, PA 18372
570-629-1570

Find answers and other helpful dental topics in our digital library.
Posts for tag: teeth whitening
By Dr. Jeffrey R. Wert & Associates - Family Dentistry
November 19, 2012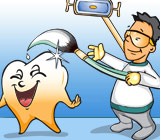 If you are pleased with your smile except for that one front tooth that appears darker, then we have good news for you. Often a tooth appears darker as a result of trauma that may have occurred years ago. Your tooth may need root canal treatment or may have already had root canal treatment in the past. Regardless, you can whiten this tooth via a process called internal bleaching. And as the name suggests, the tooth can be bleached from the inside out. Here's a brief summary of how this entire process works:
Performing an x-ray exam: The first step is to take a radiograph (x-ray) to make sure that your root canal filling is intact adequately sealing the root canal and the surrounding bone is healthy.
Making an access hole: To apply the bleaching agent, a small hole will need to be made in the back of your tooth to apply the bleach. However, before doing that, the area must be thoroughly cleaned and irrigated.
Sealing above the root canal filling: This step is critical to prevent the bleach from leaking into the root canal space.
Applying the bleach: To obtain the whitening needed, it typically requires between one and four office visits for additional bleaching.
Applying a permanent restoration: Once your tooth has lightened to the desired color, a permanent filling will be placed over the small hole to seal your tooth's dentin. This is then covered with tooth-colored composite resin (filling material) so that the access hole is undetectable to the naked eye.
To learn more about this procedure and see amazing before and after images, continue reading the Dear Doctor article, "Whitening Traumatized Teeth." Or, you can contact us to discuss your questions or to schedule an appointment.
By Dr. Jeffrey R. Wert & Associates - Family Dentistry
December 18, 2011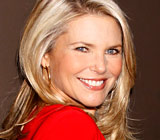 Christie Brinkley's world-famous smile has graced the covers of countless magazines for over 30 years. In fact, in her own words from an interview with Dear Doctor magazine, the supermodel said, "I think my smile was really my passport to success in the modeling industry." And while most of her smile's appeal comes naturally, Christie does give it a boost with good oral hygiene, regular dental checkups and tooth whitening. As Christie says, "When it comes to teeth, keep it as natural as possible. Do not go overboard on whitening. You want your teeth to compliment your face…your friends should not be required to wear sunglasses when you smile!"
Aside from some potential minor side effects such as tooth sensitivity, whitening teeth through bleaching is a relatively inexpensive way to brighten your smile conservatively and successfully. There are three common methods, as described below:
An external or vital approach where "vital" (living) teeth are bleached through direct contact to the tooth's surface.
An internal or non-vital approach where the tooth is whitened from the inside during a root canal treatment.
A combination approach in which both internal and external bleaching techniques are used.
But what causes teeth to become discolored?
Tooth discoloration can be caused by a traumatic blow to your teeth resulting in nerve tissue (pulp) death. However, there can be many other causes: consuming or using products that stain the teeth such as coffee, tea, cola, tobacco products and red wine, to name just a few. Aging is another factor, as it results in changes in the mineral structure of the tooth as the enamel, the outermost layer, loses its beautiful and youthful translucency. Other causes include exposure to high levels of fluoride; tetracycline, an antibiotic, administered during childhood; inherited developmental disorders and jaundice in childhood; and tooth decay.
The good news is that we routinely brighten smiles through tooth whitening. To learn more about brightening your smile, continue reading the Dear Doctor magazine article "Teeth Whitening." Or if you are ready to have your teeth professionally whitened, contact us today to schedule an appointment so that we can conduct a thorough examination and discuss your whitening treatment options. And if you want to read the entire feature article on Christie Brinkley, continue reading "The Secret Behind Christie Brinkley's Supermodel Smile."
By Dr. Jeffrey R. Wert & Associates - Family Dentistry
October 30, 2011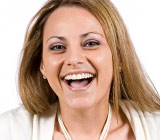 If you don't like your smile when you look in the mirror, or feel self-conscious because your teeth are discolored, there are a variety of whitening procedures that can help you obtain the smile of your dreams.
Choosing the Right White: With strips, trays and toothpastes all claiming to be the best tooth whitening systems, it can be hard to choose how to whiten your teeth. Our office can help you decide the best approach based on your individual needs, time constraints and budget. Whiteners may not correct all types of discolorations.
Whitening in Our Office: This procedure is called chair-side or professional bleaching and may require more than one office visit. Each visit may take from 30 minutes to one hour. We use an in-office whitening gel that is professionally applied to your teeth and activated by a light source, giving you significantly whiter teeth in less than an hour. Typically, teeth with a yellowish hue respond best to whitening.
Whitening Your Teeth at Home: If you are an adult who practices good oral hygiene and doesn't suffer from periodontal disease, our office can help you decide whether an at-home whitening system, or having your teeth whitened in our office best meets your needs. If you decide to go with an at-home system, you will wear a custom-made whitening tray that looks like a thin, transparent night guard. You fill the tray with a mild whitening gel and need to wear the gel filled tray for a specified period of time each day (per our office's instructions). This procedure must be continued over a period of time that generally extends from 2-4 weeks.
Whitening Products Found in Stores: If you are considering over-the-counter whitening products we can also recommend products that will offer you the best results. Whitening toothpastes that have the American Dental Association (ADA) Seal of Acceptance contain special chemical or polishing agents that generally provide some stain removal effect.
Contact us today to schedule an appointment or to discuss any questions that you may have regarding teeth whitening. Read more about this topic in the Dear Doctor magazine article "Teeth Whitening."