Posts for tag: crowns
By Dr. Jeffrey R. Wert & Associates - Family Dentistry
September 26, 2012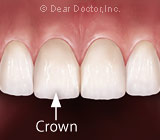 It is always good to be prepared before you have any dental or medical procedure. Make sure that you are informed and know what to expect to make you as comfortable as possible. We recommend that you have a list of questions with you to ask us during your consultation. If we inform you that you need a crown, consider asking any or all of the following questions:
Am I a good candidate for a crown?
Can you do a computer-generated mock-up of my new smile with crowns? (This question is only applicable if the crown is for a front or visible tooth.)
Is there a way that I can "test-drive" my new smile and crown(s) before making them permanent?
How long will the entire process take from my first appointment through completion?
What are the risks, benefits and alternatives associated with the type of crown(s) you are recommending?
Is there any discomfort associated with crown procedures?
Will I need or receive any type of sedation when you prepare (drill) the tooth or teeth for a crown?
Is what you are recommending commonly done?
Can you show me some before and after photos of cases that you have done?
How much will my crown(s) cost?
Will my insurance cover all or a portion of the cost?
How long can I expect my crown(s) to last?
Will there be any maintenance required with my crown(s)?
To learn more about crowns, read the Dear Doctor article, "Porcelain Crowns & Veneers." Or you can contact us today to discuss your situation and schedule a consultation.
By Dr. Jeffrey R. Wert & Associates - Family Dentistry
September 10, 2012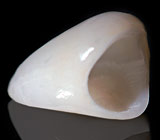 A dental crown is a tooth-shaped "cap" or cover that we place over a tooth that is badly damaged from trauma or decay to restore its shape, strength, size and functionality. We also use them for cosmetic reasons to improve a tooth's appearance with natural, life-like results. Crowns are generally handcrafted by dental laboratory technicians using high-quality dental porcelains (ceramic materials) that are made to fit on precise replicas (molds) of the prepared teeth. In our office, we generally make temporary crowns to protect the teeth to keep them comfortable and functional while the permanent crown(s) is being made. And once a crown is placed (cemented into position), it fully encases the entire visible portion of the tooth that lies at and above the gum line.
When Are They Necessary?
There are many reasons a crown may be needed. Some of these include:
To repair a tooth that is worn down, broken or badly damaged by decay or injury.
To restore a tooth so severely damaged by decay that the tooth's structure is no longer intact enough to place a filling or where a filling can't restore the tooth to its former strength.
To protect a tooth that has minor cracks or fractures from further damage.
To create a bridge to replace a missing tooth, in which the teeth on either side, known as abutments, must be "crowned" to attach to the "pontic" (from the French word, "pont" that means bridge).
To create the visible part of the tooth that sits atop a dental implant.
To improve the appearance of a tooth providing a more appealing shape and color.
To learn more on this topic, read the Dear Doctor article, "Porcelain Crowns & Veneers." You can also contact us to discuss your questions or to schedule a consultation.